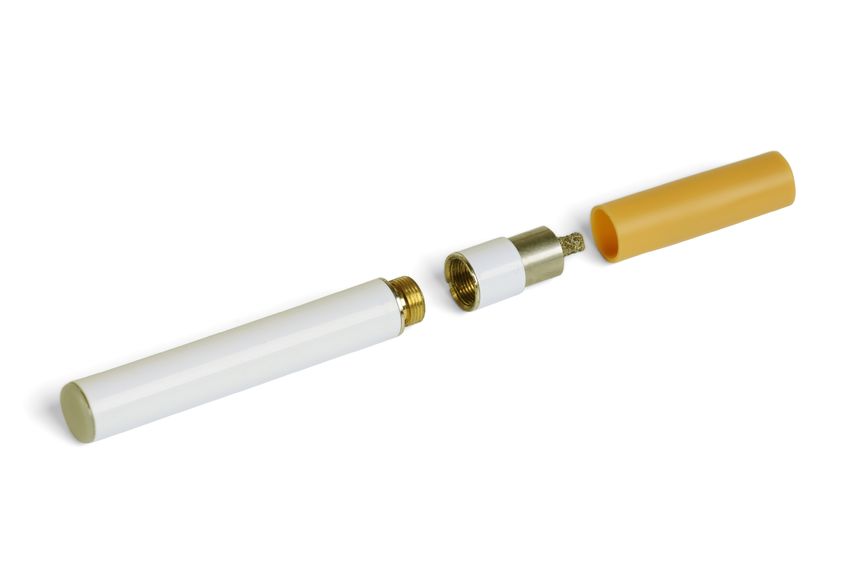 When considering the alternatives one has to tobacco cigarettes, it sometimes occurs that the words "vaporizers" and "e-cigarettes" are used interchangeably.  In actual fact, there are vast differences between the two.  Some individuals who prefer vaporizers really cannot stand e-cigarettes, and vice versa. Since this is an intensely personal choice each individual will need to make for himself or herself, it's important to begin by understanding the difference between these two things.
Vaporizers vs. E-Cigs
Following is a basic breakdown of the differences between e-cigs and vaporizers:
E-Cigs
E-cigs come in two basic styles: disposable and rechargeable.  Disposable e-cigarettes are often preferred by those individuals who are seeking a deeper "throat hit" like those they experienced with tobacco cigarettes.  While they can come in a variety of shapes, sizes, and colors, e-cigarettes are generally small and portable.  They look and feel more like a tobacco cigarette, are easy to set up and use, contain nicotine, produce a vapor that is reminiscent of smoke, are available in traditional tobacco and menthol flavors, are less expensive than vaporizers, and don't require the user to push any buttons in order to operate them.
Vaporizers
Vaporizers are more complex than e-cigarettes and don't normally look or feel anything like a tobacco cigarette.  They are typically sold by specialty vape shops and come in a wide variety of looks and functions.  Individuals who use vaporizers can pick their nicotine levels and mix and match their e-juices as they fill and refill their cartridges.  They can also choose to color coordinate different accessories in order to create a vaporizer that is tailored to their exact needs and desires.  It is usually recommended that an individual get used to the basics of vaping prior to extensively customizing their vaporizer.  Vaporizers work to vaporize the e-juice, creating vapor clouds that can be made bigger and can last longer.  Those who desire to can create a vaporizer that yields a more powerful and satisfying throat and chest hit.  Vaporizers are typically more expensive than e-cigs but possess longer battery lives.
Both e-cigs and vaporizers have their own wonderful benefits, especially when compared to traditional tobacco cigarettes[1], but choosing the one that's right for you is a very personal decision that only you can make.  Starter kits are usually inexpensive and easy to operate and can help one to make a choice they feel comfortable with.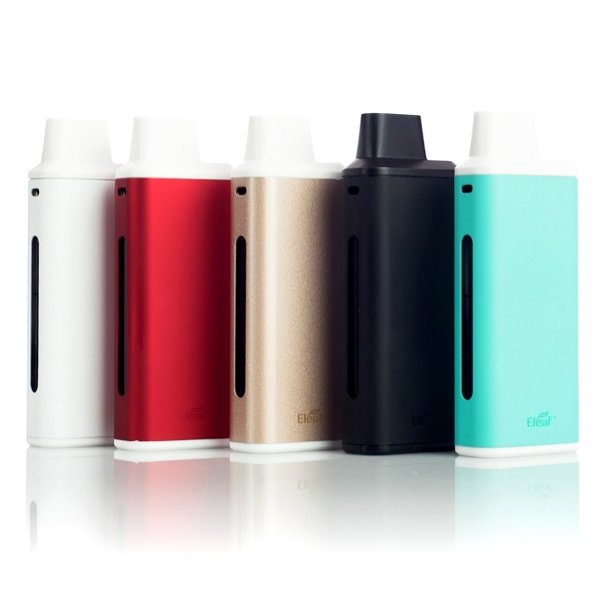 Beginner Vapes
Here are some basic starter kits for people new to vaping.
Browse Now
[1] http://www.webmd.com/smoking-cessation/news/20140730/benefits-of-e-cigarettes-may-outweigh-harms-study-finds