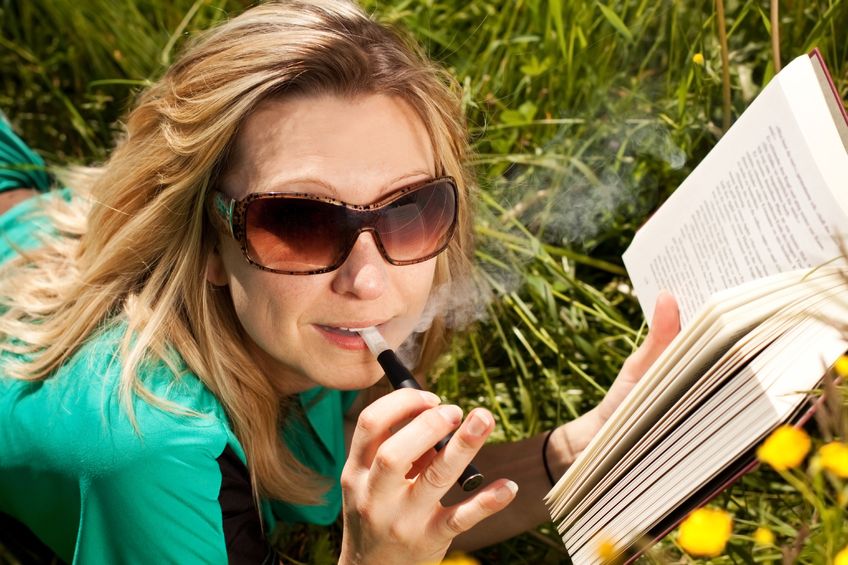 Electronic cigarettes have become incredibly popular for many different reasons, but the fact is that they are more complicated to put together and operate than tobacco cigarettes[1].  However, if you understand and resolve the main issues that arise, the switch to e-cigarette use can be quite smooth.
Common Clearomizer Issues
1. An unpleasant "burnt" taste.  This can occur because you have failed to prime a new coil by taking pulls without activating the battery.  Priming saturates the wicking material with e-liquid so it is better able to vaporize rather than burn a dry wick.  Where e-liquid is particularly thick, as occurs in those e-liquids with high VG contents, the same problem may present itself, so you may want to stick with 50% of lower VG e-liquids.  A burnt taste can also result from using a high voltage that burns the e-liquid.
2. Getting e-liquid in your mouth.  This can occur because the coil is flooded with e-liquid and therefore unable to vaporize it.  If you properly clean your e-cigarette in between uses, this is less likely to occur.
3. No airflow.  This can result from a flooded coil, but it can also occur if you let your coil sit for too long without cleaning or replacing it.  E-liquid can dry on the coil's wicking material, effectively blocking airflow.  If you properly clean your e-cigarette between uses, this problem is less likely to occur.
4. Melting of the clearomizer plastic.  This unpleasant issue can occur as a result of your clearomizer's incompatibility with certain e-liquid flavors, like those containing citric acid (citrus flavored e-liquids), those containing malic acid (sour flavored e-liquids) and those with cinnamon.  The natural acids in these flavors can crack clearomizer tanks, just as freshly squeezed, organic orange juice can crack clearomizer tanks.  If you really can't imagine avoiding these particular flavors, consider using clearomizers that are made from pyrex glass.
5. A leaking clearomizer. A  leaking clearomizer may result from irreparable tank damage.  However, before you discard your clearomizer altogether, thoroughly check it for obvious signs of damage.  A damaged or broken seal is the most common reason for clearomizer leakage, and you can choose whether to replace it or just get an entirely new clearomizer.  Another possible reason for thinking that one's clearomizer is leaking is because there is e-liquid in the air way.  In this case, simply clean the air way and resume your vaping.
[1] http://www.learn.eversmoke.com/5-benefits-over-cigarettes.html