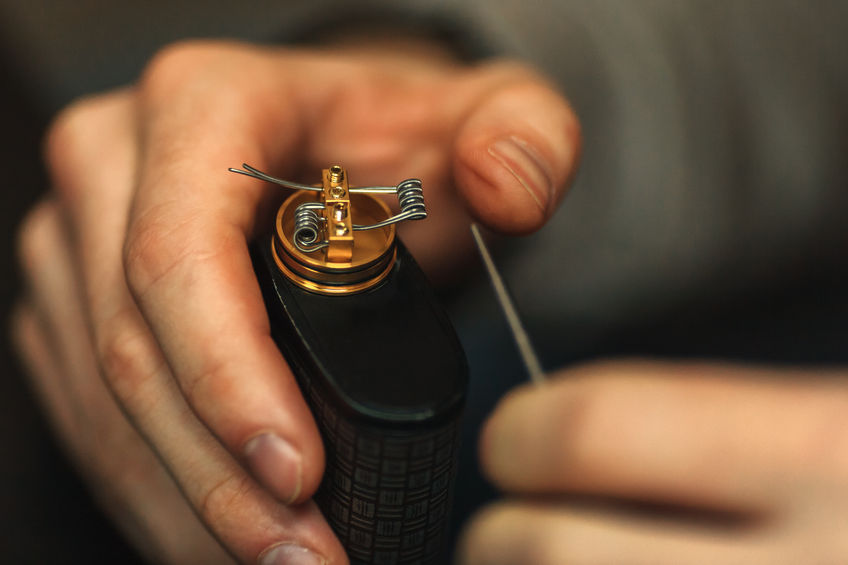 For those individuals who have transitioned from traditional tobacco cigarettes to e-cigarettes, there are many wonderful benefits to enjoy. Not only are e-cigarettes and natural vape considered the safer and healthier choice of the two, but there are various ways a user can modify their e-cigarette in order to enhance certain aspects of the vaping experience (such as more flavor or bigger vapor clouds), wider flavor varieties through endless e-liquid selections, and much more. That said, vaping is a bit more complex than tobacco cigarette smoking, and a user needs to learn about and understand the various components of a successful vaping experience. This includes everything from learning about the parts of your e-cigarette to learning how to properly store your e-liquids. It also includes learning how to properly vape, and how different types of vaping wire can affect your vaping experience.
Understanding the Basics of Vaping Wire
Vaping wire is used for the coil of the atomizer unit and is essential to the proper heating of your e-liquid. Different types and gauges of wire result in different vaping experiences. For example, the larger the wire gauge, the longer it takes to heat. Further differences are caused by the type of wire that is used in the coil, such as:
Kanthal wire. This wire is an iron, chromium and aluminum alloy that makes a great starter vaping wire. Kanthal wire is durable, easy to work with and can withstand high temperatures. It is inexpensive and can be easily twisted and braided. However, while Kanthal wire can properly heat e-liquid, it is not considered as capable of enhancing the flavor of e-liquids as some other types of vaping wires.
Nichrome wire. This wire is a nickel and chromium alloy that sometimes also contains other metals. It is very similar to Kanthal in many ways, though it heats faster than the same gauge of Kanthal wire. Some users find that Nichrome allows for a cleaner taste, and though it is less elastic than Kanthal it is easier to twist and wrap.
Stainless steel wire. This wire is a chromium, nickel, and carbon alloy that comes in a variety of grades. It is similar to Nichrome in that it heats faster than Kanthal wire and is easy to form. Some users find that stainless steel allows for a crisper taste than other wire types.
Nickel wire. This wire is usually made of pure nickel, which can be an issue for some users who have an allergy to this metal. It is a soft metal, which means that it can be difficult to shape properly and then can easily lose its form when in use. That said, some users still prefer nickel wire because it has nearly zero resistance and it, therefore, heats up the fastest out of all vaping wire choices.
Titanium wire. This wire is usually made of pure titanium, which some believe means it can release the toxic titanium dioxide when it reaches extremely high temperatures. There is also the argument that if titanium ignites, it can be very difficult to extinguish. Some users still choose to use it in their temperature control mods[1], where the temperature is controlled well and there's no threat of overheating or combustion because titanium can both heat up and cool down quickly. This wire is easy to work with and many users feel it is the best wire for drawing out the full taste of their e-liquids.
As is the case with many of the other components to e-cigarettes, the type and gauge of your vaping wire should be based upon your own personal choices and what you desire to achieve through your vaping experience. Through experimentation, you will discover that different wires allow you to better control heating time, current, and wattage so that your vaping experience is all the more enjoyable.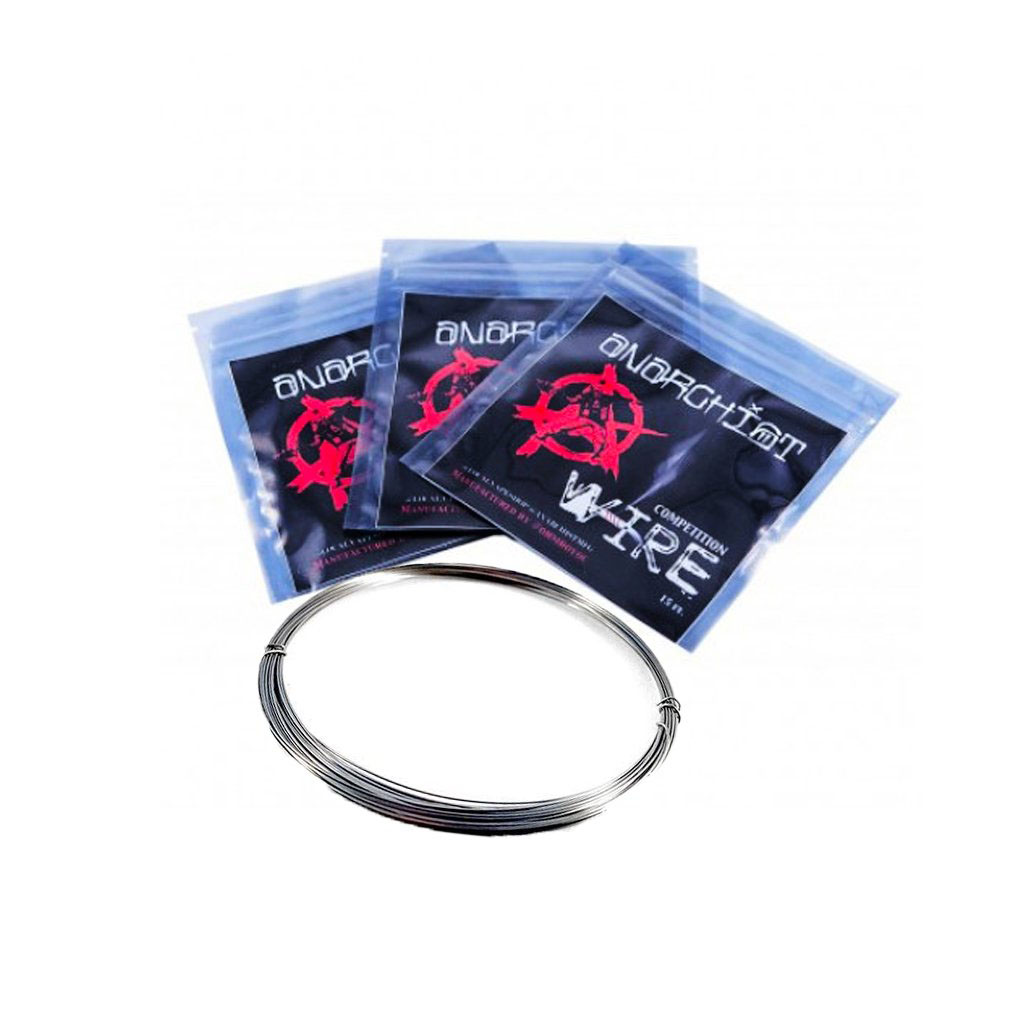 Wire
Here we have several different kinds of wire. The most commonly used is the Kanthal.
Browse Wire
[1] https://www.misthub.com/blogs/vape-tutorials/76790085-tutorial-guide-to-temperature-control-vaping